Welcome to Aaron Family Dentistry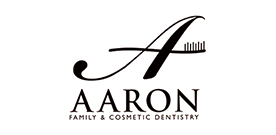 Find Video Reviews From People Like You
Come join our family! Our office has served League City, Texas City, Webster, Pearland, and the surrounding communities throughout Galveston, Harris and Brazoria county for over 30 years. We pride ourselves on providing quality, patient-focused dental care, and our number one goal is to help you feel and look your best! We are always welcoming new patients, and we would love to become your dental health partner.
Get to know us! Please explore our web site where you can learn more about our doctors, friendly staff, and all of the services our office provides. Our office hours are patient-oriented, and we are available for emergency services. Because communication is important, we make sure our patients understand every aspect of their insurance benefits, recommended treatment plan and procedure expenses.
We are here for you! If you have any questions, please give don't hesitate to give us a call. We love hearing from our patients and anyone who may be interested in becoming one. We look forward to seeing you soon!
Please keep in mind that we do require at least 48 hours notice to cancel and/or change an appointment, and we do reserve the right to charge for missed appointments.
COVID 19 UPDATE
We hope this letter finds you and your family in good health. Our community has been through a lot over the last year, and all of us are looking forward to resuming our normal habits and routines. While many things have changed, one thing has remained the same: our commitment to the safety of our staff and patients.
Infection control has always been a top priority for our practice and you may have seen this during your visits to our office. Our infection control processes are made so that when you receive care, it's both safe and comfortable. We want to tell you about the infection control procedures we follow in our practice to keep patients and staff safe.
Our office follows infection control recommendations made by the American Dental Association (ADA), the Texas State Board of Dental Examiners, and the U.S. Centers for Disease Control and Prevention (CDC) and the Occupational Safety and Health Administration (OSHA). We follow the activities of the agencies so that we are up-to-date on any new rulings or guidance that may be issued. We do this to make sure that our infection control procedures are current and adhere to each agencies recommendations.
AN OFFICE UPDATE IN REGARDS TO THE MASK MANDATE:
In keeping our staff and our patients safe, We at Aaron Family Dentistry will be following the STATE DENTAL BOARD recommendation to continue with mask wearing in the office, until further notice. We will also be continuing the pre-screen process that we have put in place.
If you would not like to wear your mask, we will ask that you stay in your car, call when you arrive and we will call you when they are ready to bring you right back into the operatory.
Thank you for your understanding and your patience while we all work through this pandemic situation together!

You will STILL be REQUIRED to arrive 15 minutes prior to your appointment, unless you have the 7:30 am appointment. Please call when you arrive. Someone will meet you in the foyer. You will STILL be asked some screening questions, we will take your blood pressure and temperature in the foyer.

We look forward to seeing you again and are happy to answer any questions you may have about the steps we take to keep you our patient and our employees safe in our practice. To make an appointment please call our office at 281-332-1919.
Thank you for being our patient. We value our trust and loyalty and look forward to welcoming back our patients, neighbors and friends.
Sincerely,
$PRACTICE$
It is easy to use your insurance benefits in our practice! We will file your claim for you as a courtesy. We ask that you please be aware of your dental benefits before your appointment. Dental benefit coordination is your responsibility. Any unpaid claims are ultimately the responsibility of the patient.

NO INSURANCE? NO PROBLEM!

Aaron Family Dentistry has designed a reduced-fee, membership plan to give individuals and families without dental insurance access to quality dental care. This annual membership is an affordable solution for exams, x-rays, cleanings and more! You can even sign up if you have a dental emergency and require unplanned dental treatment. NO DEDUCTIBLES. NO MAXIMUMS. NO WAITING PERIODS. NO LIMITATIONS ON PROCEDURES.
Once the annual fee is paid in full, your memberships is active for 12 consecutive months. Your entire family is eligible. Qualified dependents include unmarried children under age 26. The membership fee is NON-REFUNDABLE, NON-TRANSFERABLE and will renew on a yearly basis. Ask us for more information!!